If Wrexham fans, or supporters of any side at the middle chunk of the pyramid, think the ESL has nothing directly to do with them, they're completely wrong. It's a project devoted to robbing us of the ability to dream.
I'm very happy to be a Wrexham fan at the moment. As the European "Super" League furore rages, it's nice to feel smug about the way we go about things.
After a decade of fan-ownership was succeeded by a once-in-a-billion-lifetimes takeover by altruistic millionaires, I can say without doubt that we took control of a disastrous, possibly terminal, situation and turned things around. Wrexham's story is a rousingly hopeful metaphor, with an unlikely happy ending, for what football must now do as a whole.
The supporters trust did the right thing, took control, saved a club which had twice been teetering on the very brink of oblivion, prioritized community work and eliminated debt. The reward for doing things the right way came when the dream came true, and they attracted owners looking for an institution with the same values as theirs.
That dream is predicated on imagining where their leadership could take us next. There will be an upper limit to our journey, but it's wonderful to close your eyes and think of the wonderful place we could end up. Aston Villa manager Dean Smith summed the importance of open competition up best, I think, when he described his life-long love for his club:
I was born in 1971 at that time Aston Villa were a Third Division club and 11 years later I watched them lift the European Cup. That was the dream, they earned the right to do that by winning the league.
Closing the trap door to the top of the game tramples on the dreams of smaller clubs like us. This is a particularly difficult time to have our hope taken away, because our fairy tale takeover has made us dream big for the first time in decades.
I'm not suggesting for one second that Rob McElhenny and Ryan Reynolds are in a position to make us European contenders. But I am saying that, in these early days after the takeover, it's nice to dream. Dreams aren't as much fun when Joel Glazer saunters in half way through and tells you to keep a lid on expectations before you get carried away. Sorry if I give you nightmares tonight!
The problem with Glazer, Henry and their cronies is a total failure to empathise. When the Red Sox won the World Series and John W. Henry was celebrating with a massive cigar in his mouth, we now know that he wasn't sharing the success with the fans; he was merely patting himself on the back.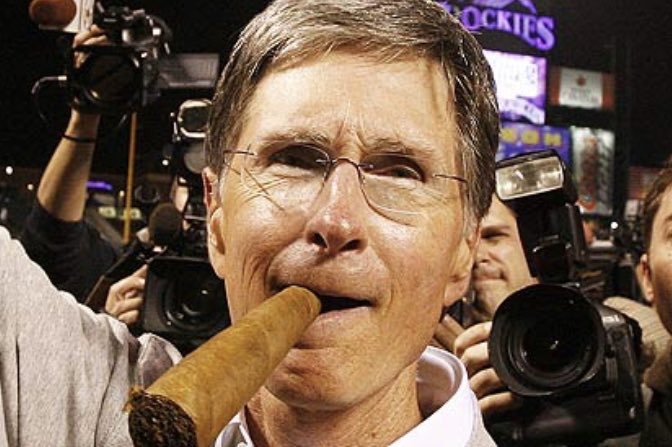 Juxtapose that with how McElhenney speaks passionately of the celebrations after the Philadelphia Eagles won the Superbowl, and how he wants to share that experience again with Wrexham fans; how when he watches the footage of our celebrations in 1978, 2005 and 2012 he sees the same working class faces he saw gleefully relishing the Eagles' victory.
Daniel Levy might have tried to humanise himself on Amazon Prime last season, but he only gets that thrill when he looks at the bottom line. The only real insight we got into his personality from that reality show comes when we reconsider its title: "All or Nothing".
Perhaps the simplest way to break down the concept of this "Super" League for a lower division fan is this: Remember when we beat Arsenal? If not, you've heard about it. It was the most wonderful day, a reminder that, on their day, anyone can beat anyone. It was a day of wonder and romance for football fans. A day that embodied hope.
However, for the people behind the "Super" League, it was a game that would have made them feel sick to the stomach. For them, football is not about fair competition and excitement: it's about the bottom line. In being eliminated from the FA Cup by a team which wasn't fit to be on the same pitch as them, Arsenal lost one of its revenue streams. No prize money from the FA Cup, and as winning the trophy meant a European spot in those days, a path to continental football closed. How horrible.
You shouldn't be surprised at that. The concept of football being decided off the pitch is the idea underpinning the "Super" League. After all, last March Juventus president and ESL founder Andrea Agnelli asked the following about Atalanta:
Without international history and thanks to just one great season, they had direct access into the primary European club competition. Is that right or not?
Just to make things clear, he said this after Juventus had been eliminated from the Champions League in the last 16, and Atalanta had beaten Valencia 4-1 to make a place in the quarter-finals an inevitability. (Small victory fans can enjoy the fact that Atalanta beat Juve last weekend, overtaking them in the process – how dare they be above them in the table purely because they've been better at football than them this season!)
How would Agnelli have viewed our disgusting defeat of Porto in 1984? Perhaps he wouldn't have cared, as it turns out that the Portuguese giants don't have enough "international history" to be part of the new "Super" elite. That seems odd to me, to be honest, because they've won the Champions League more times than Chelsea, Manchester City, Arsenal, Tottenham and Atlético Madrid combined. So have Nottingham Forest, for that matter.
Of course, I'm aware of the juxtaposition between bemoaning wealthy individuals taking the game away from the people and welcoming our new North American overloads. However, there's no contradiction in this. From the outset, McElhenney and Reynolds have made it clear that they want to "write cheques and have fun". There is absolutely no chance of them looking for a return on their investment: they just want to be the guys who bring success to a football club, and enjoy the ride.
I've seen jealous comments suggesting they are just seeking publicity. How hilarious to suggest one of the world's biggest film stars needs Wrexham to get publicity, or that the co-creator of the longest-running US TV comedy of all time needs to be in a reality show about a fifth division football club!
They're not in it for the bottom line, they're in it for the ride. They've also already stated their desire to give something back to the local community, and have already begun to make good on that promise: contrast that with Liverpool's relations with their Anfield neighbours, or the EU court ruling last month which ruled three decades of beneficial tax arrangements enjoyed by Barcelona and Real Madrid to be illegal.
The comments of Real Madrid President Florentino Perez, who suggested the creation of the ESL is partly motivated by his horror at 40% of young people not being interested in football, are remarkable. Setting aside the fact that 60% of young people liking football sounds like an all-time high to me, I have a question for Don Florentino. Does trampling on children's dreams make them love football more?
I grew up in Wrexham, Wrexham were the local side, Wrexham were my team. I'd play Subbuteo tournaments where my imaginary UK side would play in the World Cup, regularly winning in spectacular manner, and lovingly record the results in the middle of my under-used Geography book. Why UK and not Wales? Because I wanted to shoe-horn Dixie McNeil and Steve Fox in alongside Joey Jones and Mickey Thomas, and add a sprinkling of stardust mixed with "realism" by adding Shilton, Dalglish, Souness and Keegan. (Although obviously Keegan was on the bench with Ian Edwards – McNeil and Dalglish would always start up front!)
I'd also use my Wrexham team to play tournaments. Those tournaments, whether the First Division or the European Cup, tended to have the same outcome. Even when Willie Young snapped Steve Buxton's base off when he was through on goal, leaving The Robins down to ten men as we'd used our substitute, we still won the cup final. The Griffithses, Arfon and Mark, were an incredible joint management team.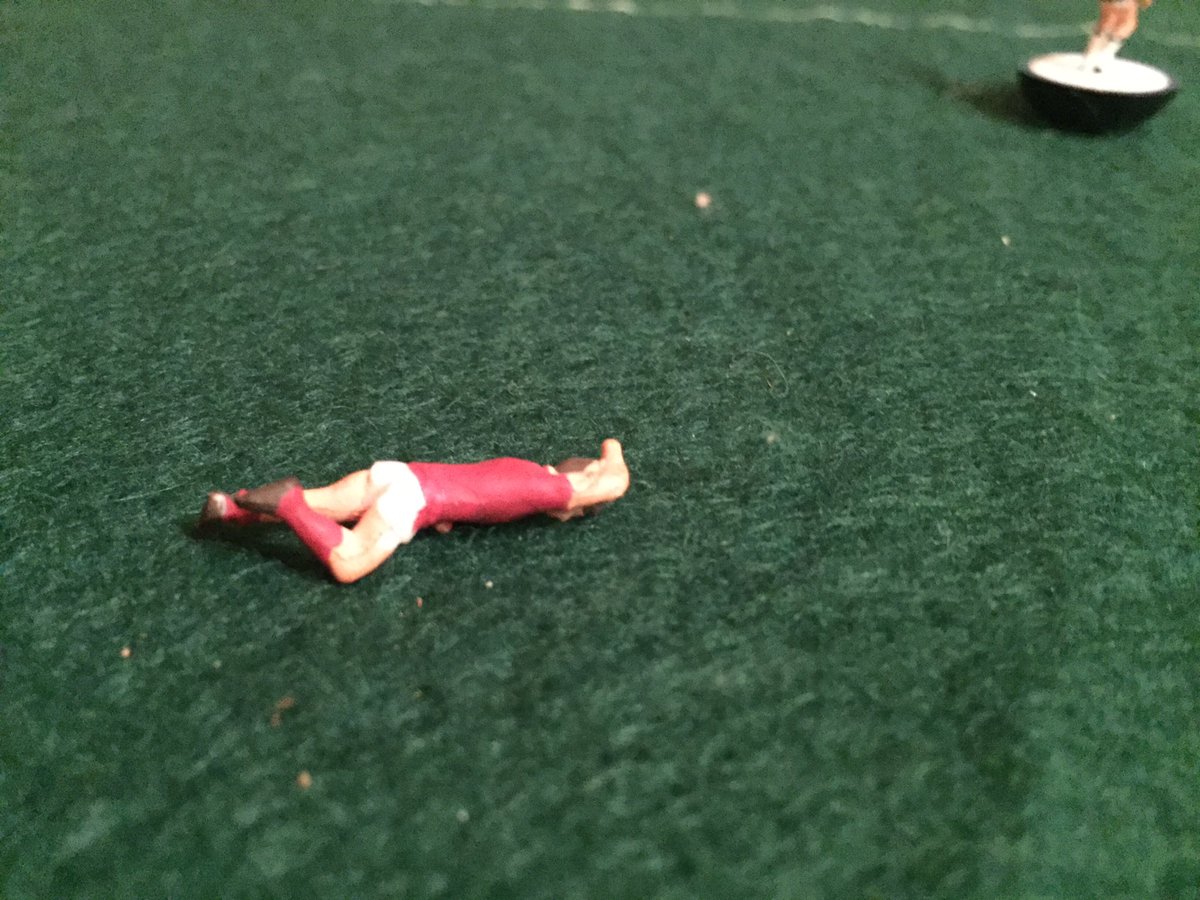 Did I think these things would actually happen? Obviously not. Were these dreams a manifestation of my nascent love of football? You bet they were. Will crushing a billion daydreams around the world make the game more popular? I doubt it.
Increasing the game's popularity, supersizing the funding of grass roots football, do we really believe these weasel words? I'm not against reform, but I am against vulture capitalists, hedge fund owners, petro-states and oligarchs stealing the game. I love fan-ownership, fan representation and genuinely benevolent owners like the one my club have been so lucky to attract. I'm also a dreamer, and I'm proud of it.