Ben Griffiths-Trevor takes a look at Wrexham's rivals in the National League this season.
Barnet
New Signings
Scott Loach- Goalkeeper from Hartlepool
James Dunne- Midfielder from Swindon
Departures
Dave Tarpey- Striker
Craig Robson- Defender
Mark Cousins- Goalkeeper
Byron Harrison- Striker
Wes Fonguck- Midfielder
Pre-Season Results
Berkhamstead (A)- W 5-1
Wycombe (H)- 1-1
Crystal Palace XI (H)- W 6-2
Peterborough (H)- L 3-1
Arsenal XI (H)- L 3-2
St Albans (A)-] L 1-0
Potential XI
3-4-3
GK- Scott Loach
CB- Dan Sweeney
CB- Callum Reynolds
CB- David Tutonda
LM- Elliott Johnson
CM- James Dunne
CM- Andre Boucard
RM- Harry Taylor
LW- Medy Elito
ST- Shaq Coulthirst
RW- Epson Mason-Clark
Summary
In the 2018-19 season Barnet finished the season in 13th place, safely in mid table. However on paper this looks like a mediocre season for the 3-times champions of the Conference. However, they had a long run in the FA Cup, beating newly promoted to the Premier League side Sheffield United at Bramhall Lane and then taking Brentford to a replay. This did have an effect on the fixtures and consequently on their finish in the table.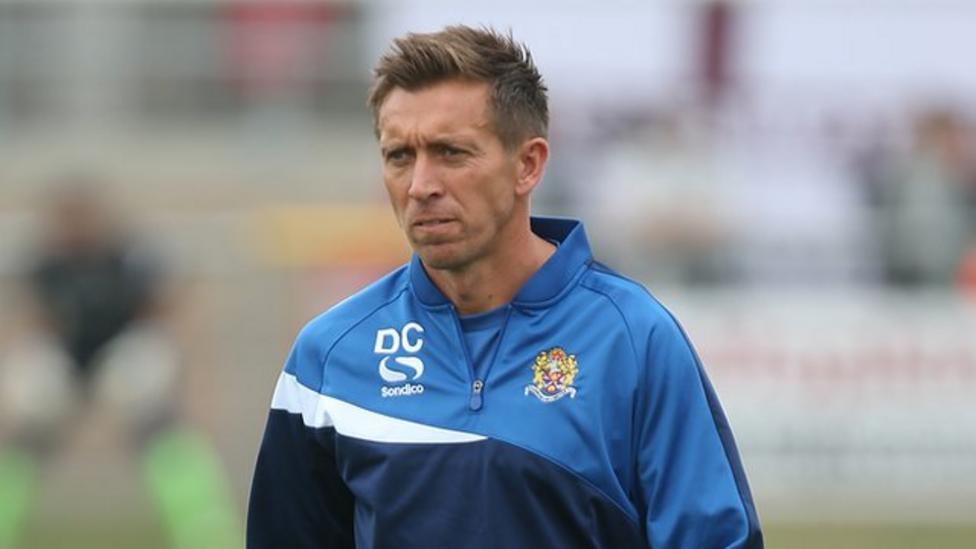 With only two signings made so far in Scott Loach and James Dunne, Darren Currie has aimed to add quality to his side rather a summer overhaul. Keeping most of his squad intact from last season could prove to be a bonus for the Bees as the squad has already had a season to gel together.
In my opinion keeping Shaq Coulthirst could prove to be the signing of the summer after scoring 12 goals last season. Currie didn't lose much sleep over losing first choice goalkeeper Mark Cousins to fellow national league club Bromley as he moved quickly to sign a highly experienced goalkeeper in Scott Loach from Hartlepool United.
The attacking options available to Currie are very good with Coulthirst, Mohamed Bettamer, Medy Elito, Dan Sparkes, Jack Taylor, Simeon Akinola, Epson Mason-Clark and Jack Barham. This attacking threat along with experience could be a danger to any defence in the National League this season.
Currie's preferred formation is 3-4-3 or 5-2-3, watching highlights from a few of their pre season games the attacking threat is there from Barnet, looking quick and dangerous. However, teams may look at the gap between midfield and defence with teams taking advantage of this gap and the back three had looked a little disorganised with some of the goals conceded.
However, I see Barnet finishing higher than last season depending if they have another backlog of fixtures due to cup games. Barnet should be challenging for the play off eliminator places or perhaps just fall short.
Predicted Finish- Play off or just miss out