Ben Griffiths-Trevor takes a look at Wrexham's rivals in the National League this season.
---
New Signings
Kabongo Tshimanga- Striker from Oxford City
Piero Mingoia- Midfielder from Accrington Stanley
Tyrone Marsh- Striker from Macclesfield Town
David Gregory- Goalkeeper from Bromley
Adam McDonnell- Midfielder from Aldershot
Jordan Thompson- Defender from Coventry City
Justin Shiabu- Striker from Brentford
Departures
Brad Ash- Striker
Manny Parry- Defedner
Pre-Season Results
Arsenal XI (H)- D 3-3
Hampton & Richmond (A)- W 3-1
QPR (H)- W 2-1
Haringey Borough (A)- W 2-0
Biggleswade Town (A)- D 0-0
Billericay Town (A)- W 2-1
Potential XI
4-4-2
GK- Ryan Huddart
RB- Danny Woodards
CB- Dave Stephens
CB- Jamal Fyfield
LB- Femi Ilesanmi
RM- Ricky Shakes
LM- Pierio Mingoia
CM- Mark Ricketts
CM- Kieran Murtagh
ST- Justin Shiabu
ST- Tyrone Marsh
Summary
After the heartbreak of 2 years ago at the hands of Tranmere Rovers in the Play-off final, they then finished just one place above the relegation places last season after a very long hangover from that play-off final. After a poor season, impressive young manager Luke Garrard kept his job despite finishing 15 places below what he achieved the season before.
At the start of pre-season it looked as though Boreham Wood could be facing one hell of a fight to stay up this season with the bookies putting them as favourites to be relegated to the National League South. However as pre-season has progressed Garrard has made some good signings for The Wood. They have also been unbeaten in pre-season with an impressive 2-1 win against QPR who came to Meadow Park with their first team.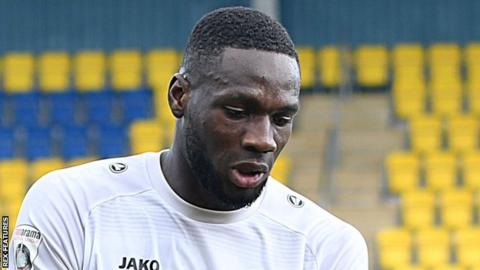 Only one notable player left the club in centre back Manny Parry, who joined fellow national league club Woking. Parry was replaced by ex-Coventry City defender Jordan Thompson to add to their defence. Garrard has brought in 3 strikers to date, Justin Shiabu, Tyrone Marsh and Kabongo Tshimanga.
Shiabu comes back to The Wood after spending last season on loan at Meadow Park and scored 9 goals; along with him comes Kabongo Tshimanga who signed from Oxford City after impressing in the National League South, scoring 24 goals along with a notable hat trick in the FA Cup against Tranmere Rovers at Prenton Park.
Garrard has also brought in the experienced striker Tyrone Marsh, who was the starting striker along with Scott Wilson at Macclesfield when they won the league two seasons ago. Boreham Wood boasts an attacking threat that teams must look out for, especially if Tshimanga finds his feet in a league higher.
Midfield is another area that has been strengthened by Garrard with the signings of Pierio Mingoia and Adam McDonnell. Mingoia has a lot of football league experience with Accrington Stanley and McDonnell has National League experience with Aldershot. Garrard has worked out the weaknesses of last season and has amended them in the transfer market.
In my opinion I don't think they will be challenging in the top half of the table, but also they won't be threatened by relegation. However if Tshimanga scores as many as he did with Oxford City, then perhaps an even higher position can be reached.
Predicted Finish- Mid Table